When the £188.8 million Library of Birmingham opens to the public,  it will be more than the doors that are swung wide.  The library will be open in ways it has never been before.
Take the storage areas as an example.  In every library there are archive areas that the public can not enter, but in the Library of Birmingham, every effort is being made to open up the hidden spaces. Archives are being put online. Collections will be displayed in the galleries. In future, we are far more likely to know about the treasures that our library has in store.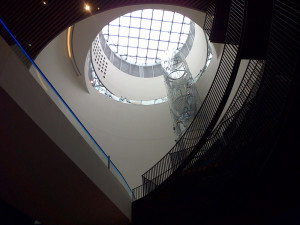 The library opens us up to the city too. When we arrive in the extensive foyer, we have a view of Centenary Square at the front, Cambridge Street at the back, and even the sky. With a few exceptions – like the loos – wherever we go in the building,  we get to see Birmingham in new ways.
Even where the library goes underground (that's where the Music Library and Children's Library are), we end up at an amphitheatre, a great window in Centenary Square that means anyone passing can look down and see inside the library and anyone inside the library can look up and see the sky.
As for the staff – they won't be able to pick their noses at they sit at their desks.  Their offices have glass walls so people using the library will be able to see them at work. Quite how they feel about this remains to be seen…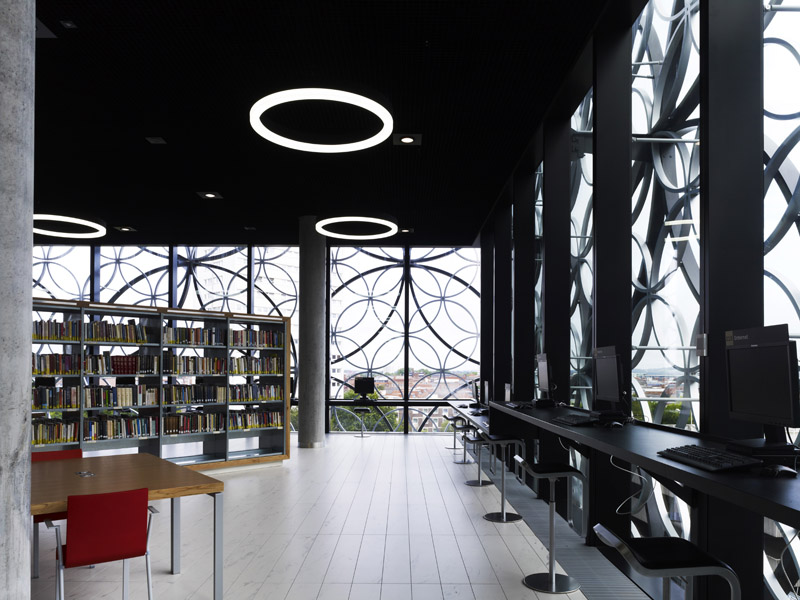 I love it. I love it because it says to me that growing, learning and discovering are not things we do just on our own (there is always an element of that, of course) but what we do together. Simply being in the library engenders in me a sense of pride, hope and belonging.
On Tuesday 3 September 2013, we will be able to proudly announce that the Library of Birmingham is open – and that is a far more radical statement than it seems.