Anyone who has been down Broad Street recently can not fail to have noticed the Library of Birmingham standing tall between the Birmingham Rep and Baskerville House in its bling.
Some hate it. I love it. Already, it is bringing a presence that is transforming Centenary Square.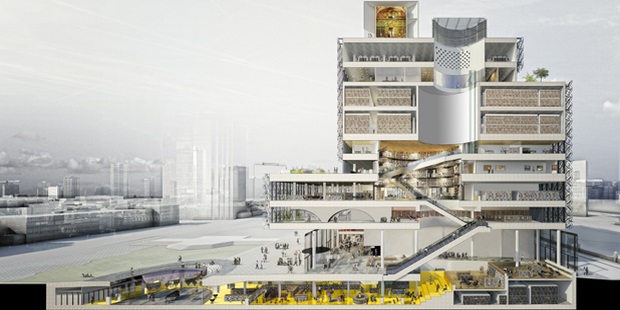 But what I really like about the outside of the building, is the way you can "read" from the outside, what is happening within. And conversely, when you are inside the building, you can relate what you are experiencing to what you have seen from the ground.
Take the ironwork around the outside, as an example. I think it works brilliantly from the outside, gleaming in the sun, relating to Birmingham's industrial heritage and speaking to me of its jewellery-making present and past.
The surprise for me was seeing that motif, that I had assumed was for the benefit of the exterior, working so well from the inside. I think it brings a sense of drama to spaces when  you are inside. It helps you feel contained amongst the expanses of glass and frames the views in interesting ways.
I love the Library of Birmingham from the outside. I am very excited by it from the inside too but most of all I like the interplay between the two.