At last, I can reveal I have a new business card….
It's not wonky in real life – that's down to the photographer's skill and creativity.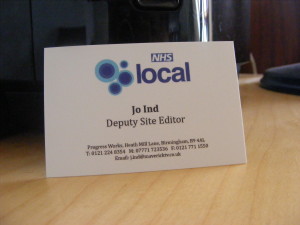 Since February I've been working for Maverick Television, the company that brought us Embarassing Bodies and How to Look Good Naked, to make a ground-breaking website for the NHS in the West Midlands.
We've still got a little way to go to be where we want to be but the password of NHS local was lifted yesterday.